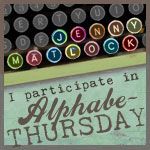 Today's blog is brought to you by the letter L and contributed to by our very own Jenny! You see, back on January 2nd I received this lovely package in the mail from her:
This fabulous box of lemons!! Boy did they smell wonderful and I've been using them here and there since then. In fact, a lot of them went into the juices I made back on the J blog:-) I won these by coming in 2nd place for helping to name a new grand little, you can check out Winners, Winners! Lemon Dinners! if you want to see the winning names and such. Anyways they smelled wonderful and tasted even more magnificent! So I figured that if they would last long enough I would indeed make a lemon dinner!
So for today the menu is Brussel Sprouts with Lemon Butter, Lemon Dill Chicken, Lemon Orzo and for dessert...

Easy Lemon Cupcakes

.

It was fabulous!
I know I just had brussel sprouts not too long ago but these were fresh ones, which are so much better and I could eat them every other day at least:-) I don't know what it is but the frozen ones taste dirty to me and the fresh ones just don't. Anyways, the recipe is simple and used some fresh squeezed lemon juice, butter and then seasonings and some shredded Parmesan (of course we added some garlic). Orzo I've never had before. It looks like a fatter rice but tastes like a pasta, which I guess it technically is. This one is just cooking up the orzo an adding some olive oil, fresh lemon zest and salt and pepper. I used garlic salt & garlic pepper.... for realz! I also added a little fresh lemon juice in there because the zest just wasn't giving me the flavor I wanted. YUM! The lemon dill chicken was pretty much marinated however I didn't get it going soon enough so the marination period wasn't really long enough. The breasts are then grilled and they turned out pretty well. I think next time I'd marinate them overnight so that the flavor gets in the chicken more. So here was dinner:
It was a very filling dinner and tasty. The boyfriend said he thought it was good that the chicken didn't get to absorb that marinade too much because he thought that there would have just been too much lemon going on in the meal. I was thinking that there is never too much lemon! LOL!! The marinade for the chicken had fresh squeezed lemon juice, olive oil, dill weed and salt. I loved the lemon flavor throughout this meal and wouldn't have minded a little more:-)
Now dessert, that was lusciously excellent! I didn't used any of the fresh lemons in it however. I wanted to make lemon bars, which would have used a few lemons all by itself but I just didn't have the time. I do still have some lemons though so maybe this weekend I'll make it and share it with everyone. Tonight I went with an easy recipe that sounded too good to be true but it turned out awesome, check it:

I know, it looks like a plain old cupcake. Nothing special right? But, here's the kicker... all I used was a box of lemon cake mix and a can of diet lemon/lime soda! Yep, that's all folks. Oh wait, there is a sprinkle of powdered sugar on top there. That's all you need for frosting, trust me! These babies are most and airy, much better than how they turn out when following the direction on the box & using the eggs and oil and such. I can't wait to have another! I will though cause they are still about 107 calories but well worth it for sure!
So there you have it... my yummy, yummy lemon dinner with a little help from Jenny (who provided the lemons), Sparkrecipe.com (for all of the recipes), the boyfriend (who was my sous chef) and the Alphabe-Thursday blogs... because without the weekly letter assignments I may not have taken the time to actually cook any of these lemony, luscious, L recipes!