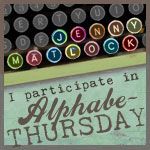 I have whipped up some Italian goodness in my kitchen today for dinner and I'll be sharing it with ya here since we are on the letter I this week:-)
I've tried brussel sprouts a few times now, mostly frozen but more recently I had some fresh ones. I have to say that I always think the frozen ones taste like they are dirty. They are like little tiny cabbage or lettuce heads that someone froze before thoroughly washing them or something... LOL! So recently I tried fresh ones and they were oh so better!! No dirty taste at all! I'll have to buy them fresh more often but in the meantime I have some frozen ones to finish up and tonight I made some Italian Brussel Sprouts:
Now these are frozen so they don't look the greatest cause they do get a little softer than the fresh ones do when you cook them up. Basically all I did here was boil them, strain them and then added 2 tbsps of fat free Italian dressing and 2 tsps of Parmesan cheese. Mixed them babies up and chomped away. They weren't bad but they did still have that dirty taste. I'll have to try it with the fresh ones for sure. This is another recipe I found on Sparkrecipes, gotta love them when you're just looking for something quick:-)
Ok, that recipe was made on a whim. The main course was Italian Sausage and Vegetable Stew. This was delish! This recipe came from a Pillsbury book called Lotsa Pasta! It's one of those cheap little books you find in the grocery store by the registers and magazines. It's from 1999 however so I'm not sure if you'll still find it out there... LOL! So I'll pass on the recipe here:
1 lb bulk turkey or regular Italian sausage
2 (14.5 oz) cans Italian-style stewed tomatoes, undrained
2 (14.5 oz) cans beef broth
1 15 oz can red kidney beans, drained, rinsed
1 (9 oz) pkg. frozen corn
1/2 tsp dried oregano leaves
3 oz (3/4 cup) uncooked small shell pasta
In a dutch oven, cook sausage until browned, drain.
Add all remaining ingredients except pasta. Bring to a boil. Add pasta; cook over medium heat for 15 to 18 minutes or until pasta is tender, stirring occasionally.
That's all there is too it, when it's done it looks like this:
Ok, first I must confess that I used medium whole wheat pasta shells rather than small ones. They didn't have small wheat ones at the grocery store and I wanted to go a little healthier:-) I also put in and extra tossed in a little extra pasta cause I didn't want it to be too soup like. I went with almost double on the pasta. I didn't have Italian stewed tomatoes, just plain ones, so I added in Italian seasoning along with garlic & onion powder to jazz those maters up:-) I sliced the zucchini real thin like in the food processor so you couldn't even tell it was in there... for those of you who aren't veggie fans:-) This was easy and awesome and definitely one to add to the 'must make again' list! Yum....