Twas 4 days before Christmas
when all through the house
all the creatures were stirring and I was hot in my blouse.
No stockings were hung
by the chimney with care
for there is no chimney,
sometimes life just ain't fair.
No one was quite nestled or snug in their bed
but there were zombified sugar plum fairies
at play in my head.
At certain points in the night they'd break out in rap
and I was just grateful they weren't grinding on my lap!
Then I thought to myself "I wonder who's fatter?"
When one just can't sleep their thoughts are in scatter.
The next thing I knew my thoughts went to cash
and my serious lack of it, where does Santa get his stash?
Then I'm reminded that he's got elves lined up in a row
cranking out presents like they're all hopped up on blow.
It's a good thing they're in the workshop, not with us here
cause it's always intervention time after the New Year.
Their addiction is seasonal so it they can lick
but until they do the after party is quite sick.
Santa is their pusher so he has no one else to blame
and compared to most pornos their antics are quite tame.
Wow, I'm not sure how I got there…. geez what a Vixen!
Please hold on a minute while my dirty mind I'm a fixing.
It seems like I've wandered beyond the barrier wall
that separates my mind from clean and dirty, what gall!
Ok I think I'm back on track with a twinkle in my eye.
Just the remnants of a tear from laughing hard enough to cry.
I often think I'm crazy, I'm sure the others do too.
Well they do speak in my head so I guess that's my clue.
So back to my thoughts, Santa stops on the roof
which means that the dogs will go crazy and woof!
Can't he use the door?

I know it's closer to the ground
but again there is no chimney so he'd end up a frozen mound.
He can't get in the windows that crazy old coot,
I live in the ghetto so they're locked to save my loot!
Come to think of it though there is an old chimney in the back
but it's no longer functional and an opening it lacks.
My thoughts now return to the zombified fairies
and their bloodshot eyes that resemble rotted cherries.
It's kind of a gross thought I really do know
but I do like gross… hey, I just realized there'll be no snow!
No snow for Christmas, in Minnesota?

Good grief!
I know that most of you are in agreement with disbelief.
For our winter weather makes you feel like lime green jelly
as in jealous with envy not sick with a giggly belly.
It's true I tell you, I couldn't believe it myself,
even though the thought of snow makes me want tequila, top shelf!
In a margarita of course, yep margarita I said
make me one quick or it's off with your head!
Sorry, got carried away. I'm a lack of sleep jerk
and I have to wake up early to get myself to work!
It's crazy that we work so the money stream flows
but no matter what that debt damn just grows!
I think sleep has found me so it's time for dismissal
so I can wake in the morning with eyes feeling like thistle
but before I do I wish you all happy holidays and a peaceful night
and hope that 2012 is the year all your dreams do take flight!
©MDO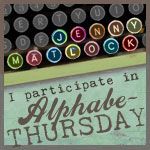 THURSDAY,

DECEMBER 22

- HOLIDAY LINK - Anything related to the holiday - recipes, decorations, stories, poems, pictures