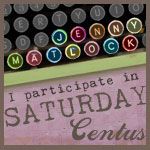 The body is a fortress
protecting the chamber within.
It's been there forever
well, as long as I've been.
It's a structure that's sound,
the chamber that is,
cause the fortress takes work
it's a life long biz.
The wall was built long ago
to keep people out.
There's a drawbridge and moat
with no fear of a drought.
When the drawbridge is down
there's some cause for concern.
Don't want bad people in
for my world they'll upturn
Sometimes it's too hard to tell
and so through they do get
but the chamber's secure
so they're really no threat.
There's a lock on the chamber
one that can not be picked
and those that do try
will have some conflict.
There's a key that is needed
to get to the core
and only a special few
are allowed inside the door.
If you figured it out
then boy you are smart
but for those that haven't
the chamber's my heart.
©MDO