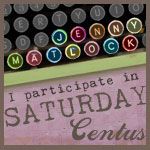 Although the traditional gift
for a first anniversary is paper
if that's what you get your sweetie
you may need a chisel and scraper.
She may become irrational
stomping your feelings without knowing
but sometimes it's hard to stop
those hurtful words from flowing.
It's not because she's greedy you see
it's the thought behind it that counts.
A piece of paper is only great
when an awesome gift it mounts.
If you are the daring kind
that has a skill with the written word
then simply jot it down on paper
and you'll have her way past the third.