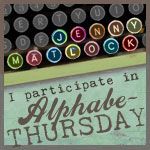 Today I have for you the word balkanized. I caution you now that the end of this blog may not be pretty! Here is what the Merriam-Webster dictionary has to say about it:
Balkanized means "broken up (as a region or group) into smaller and often hostile units."
It comes from the Balkan peninsula, a region that was carved up into smaller states during the late 19th and early 20th centuries.
So what that means to me is that it is an awesome way to describe the war against fat that I need to wage! I'm gonna totally balkanize so that it can fight amongst itself. Fat is definitely hostile, it's not going to go easy! I figure if you break it down then each section will fight the next so that it can survive. Slowly each unit will hopefully die, leaving only the strong to survive. In this story the strong is the muscle that will build up and eradicate any hostile units remaining! Some of the less hostile units will be allowed to remain under the leadership of the muscle. It'll be a long road to travel, there will be bumps along the way but inner peace will be found at the end so let the balkanizing begin....
Contrary to what anyone may say, that is not me in the picture.... just an example of someone balkanizing. No plump people were hurt in the making of this blog however, there are high hopes of fat cells being hurt as time goes on;-)