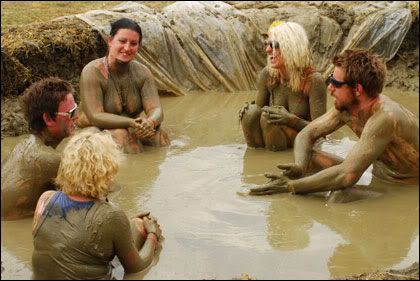 Blogophilia 18.2 Topic: Dance With Me
bonus points
(hard, 2 points): include a sonnet
(easy, 1 point): feature an imaginary friend
Final day to post: July 6th midnight GMT.



Come dance with me in the glorious mud,

while it's gathering in my own back yard.

We'll thank the heavens above for this flood

and don't you worry, we will not be marred.

Together we will make a special blend.

You sane, me crazy, we can only win.

You may be imaginary my friend

but ignoring you would just be a sin.


We've been together for all of these years

and you've stuck with me through all the rough times.

So we dance tonight to release our fears

and get our groove on until the bell chimes.

Don't' be worried when you hear the racket

when they come to me with my straight jacket.