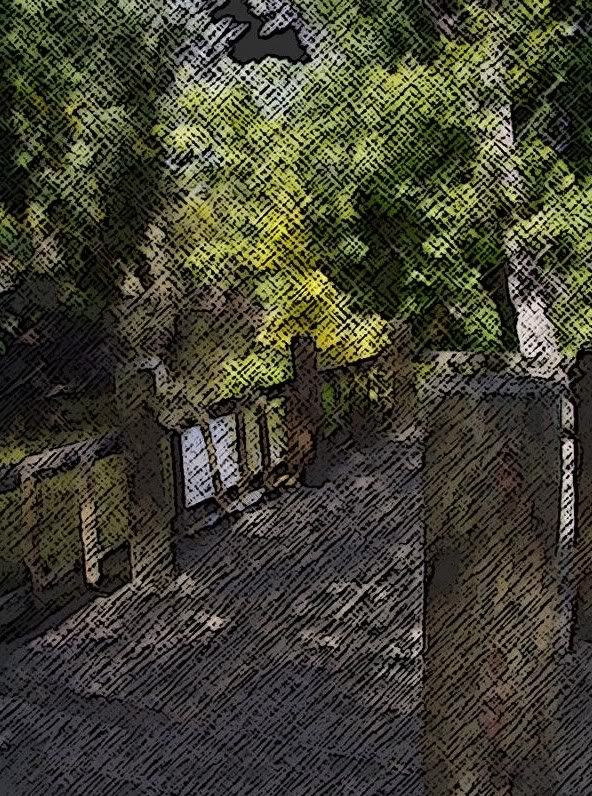 My thoughts turn to you
as I walk through this park,
the day we first met
and our chemical spark.


It was here on this bridge
that we shared our first kiss,
I come here quite often
just so I can reminisce.


These trees were our shelter
from the warm and cool rains,
we basked in the glory
of love that flowed through our veins.


We shared a pure love
that could never be broken,
and when we voiced it
truer words were never spoken.


It was here on this spot
that we became one,
we said our I do's
and our new life begun.


When times get rough
and we need to relax
this bridge is our spot
and there are well worn tracks.


We come here together
to remember our decree,
if you arrive first
please always wait for me.
©MDO

Artwork by Dariverotter
Check out the Simple Sunday Challenges at Cheryl's Pals Creative Collab Corral to see more great artwork!!